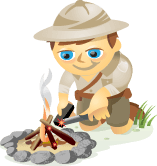 It's no secret that social media marketing is the most powerful business-building tool on the planet.  Now any business can directly reach customers, anytime and anyplace.
To take your social media marketing to the max, here are hot social media tips direct from 12 of the top industry masters. You're going to want to model their priceless advice:
#1: Engage Your Facebook Fans With Questions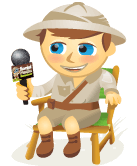 In this video I interview John Bernier, Social Media Manager at Best Buy. John is best known as one of the brains behind Best Buy's Twelpforce, an online customer service initiative on Twitter.
Watch this video to find out how Twelpforce manages 2,100 Best Buy employees as they answer thousands of customer questions on Twitter.
After you watch the video, be sure to read the takeaways below.