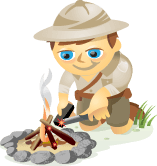 Have you been spending more of your mobile time using smartphone apps than browsing the web?
Suffice it to say, you're not alone.
There are more than a million apps available and according to Sunil Gupta,"Users spend on average, 82% of their mobile minutes with apps and just 18% with web browsers."
In this article, you'll find apps to consider using to help you with your business and social activities.
Due to the enormous number of apps to choose from, I focused on apps that are convenient and provide social value.
Note: For consistency, all screenshots were taken from iTunes app store. I also looked for apps available on both iPhone and Android—and if not identical products on both platforms, another one with similar functionality would be available (see #3 for example).
Here are 26 apps, an A-Z guide to help you conduct business and network while on the go.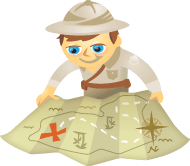 If you're looking for a job, your online profile is more important to you now than ever before!
Being in the job market can sometimes be a little soul-destroying, with many advertised jobs getting far more applications than before. The job boards are still working for many job seekers, but in the age of Web 2.0, there are plenty of other things you can do to stand out from the crowd and get that position you want.
So how can you successfully market yourself online and really stand out?