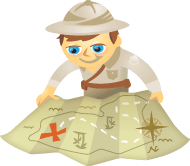 Are you using video to connect with customers and prospects?  Videos will enhance client communication and collaboration, and help support and drive new business.
In this post we'll cover 26 ways you can engage and interact with your customers by using video in several different forms.
Like its predecessors in the five A-Z guides published here on Social Media Examiner—Twitter, Facebook, LinkedIn, blogs and Lead Generation—we'll cover a lot of territory and introduce solutions to give you ideas about where you may want to spend time exploring video options for your business.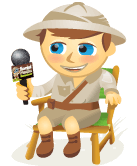 Video is hot! It adds a whole new dimension to your marketing. Are you looking to use video with your social media efforts, but feel a bit stuck?
In this episode of Social Media Examiner TV, Mari Smith shares important tips, creative ideas and what you need to know to integrate video into your social media marketing. Also be sure to catch her ninja marketing tip at the end of the video.
Be sure to share your feedback and see the show notes with lots of useful links below.