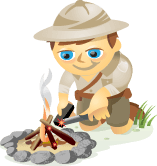 Do you blog?
Are you looking for WordPress plugins to help control how your content looks when it's shared across social media?
In this article, I'll share the best WordPress plugins you can use to make your social shares look great everywhere.
Why WordPress Plugins for Social Sharing?
To get the most mileage out of every social share, you need to optimize a few key elements of your content so it looks great on every social network, including search results.
While many websites have to rely on adding rich snippets to the HTML, WordPress users have almost unlimited options when it comes to easy-to-use plugins for social media optimization.
Keep reading to take your blog to the next level:
#1: Implement Twitter Cards for Rich Media Tweets From Your Website
Whenever someone shares content from your website on Twitter, you hope for at least two outcomes: 1) You want their tweet to bring other Twitter users back to your content and 2) you want your username added as the publisher and/or author.
Unfortunately, a lot of the tweets you get for your content can look like this.
How A Regular Web Marketer Got A #Google Link Penalty Removed http://t.co/QSmso36msd

— Azam Corry (@AzamCorry) January 28, 2014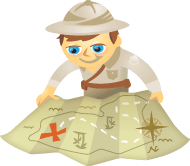 Do you want to be a more successful blogger?
Are you keeping up with the newest developments in blogging?
Whether you are new to blogging or you have been blogging for years, you will find insight in this article.
It covers 26 blogging essentials, in an A–Z tour of the blogosphere.
Each one has a full explanation, along with a link to further reading in case you want to know more.
Note: For simplicity's sake, I assume you're using WordPress as your blogging platform. Many of these essentials, though, apply to other blogging platforms as well.
#1: Akismet: Anti-Spam Plugin
One problem that every blog faces is spam. Shady Internet marketers will attempt to promote their products through spam comments and trackbacks, which create a poor impression for your readers. (Imagine seeing a building covered in graffiti and scrappy posters: it wouldn't give you much confidence in the company that owns the building.)
Some hapless bloggers spend hours every month deleting a never-ending stream of spam. But Akismet, a powerful anti-spam plugin, will do all the hard work for you. By stopping spam comments and trackbacks, Akismet ensures that your blog comments section always looks attractive and welcoming to readers. As they explain:
Akismet monitors millions of blogs and forums, watching the methods and tricks used by spammers in real time. We know all about their spambots, comment factories, buffer sites and social engineering tricks.