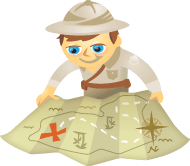 Do you want to use your in-depth experience to help others?
Are you a trusted resource?
Successful marketers spend time sharing what they know.
In this article I'll share where you can answer questions from fans, customers and even strangers to build your credibility as a recognized resource.
Why Write Content That Answers Questions?
One of the easiest ways to create a solid community is to answer questions others have asked you before. Keep a running list of these questions and answer them via blog posts or social media. The right medium depends on the question.
The more information you can give, the more likely people will come to view you and your company as useful, trusted sources of information.
#1: Help Your Connections With Jelly
Jelly is a fairly new Q&A platform. It's different from traditional forums in that it's a smartphone app and uses photos or maps paired with questions. Users get or give answers, advice and guidelines in real time.
With Jelly, you can help your colleagues decide which headlines to use, do a little brainstorming or even help them find the best local pizza place.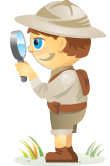 Welcome to our weekly edition of what's hot in social media news. To help you stay up to date with social media, here are some of the news items that caught our attention.
What's New This Week?
Vine Introduces Full Profile on the Web: "Log in at vine.co to view your home feed and like, comment and share videos just as you do" on Vine's mobile apps.