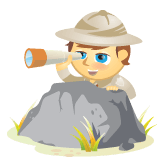 Back in October of 2009 we launched SocialMediaExaminer.com.  The response was immediate and it was big (I'll share some of the back story in the video below).
We relied 100% on social media tactics to drive traffic to this site.
In less than 5 months, Social Media Examiner was declared the #1 small business blog in the world by Technorati, added more than 13,000 email subscribers, brought nearly 100,000 people a month to the site and is ranked as one of the top 4200 websites in all of America by Alexa.
We didn't advertise, didn't rely on the press and almost none of our traffic is coming from search engines.  Nearly overnight, this site has become a top destination for businesses.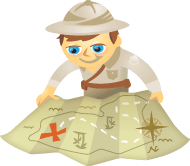 Are you too Twitter-obsessed in your social media approach?
Twitter's role as a Magic 8 Ball for our shared culture is unrivaled, and it has almost single-handedly ushered in the era of real-time search and social customer relationship management.
But Twitter is the online equivalent of HBO – important more because of who uses it and the media's infatuation with it, rather than the actual size and impact of its audience.
Don't get me wrong. I advocate participating in Twitter, and I've certainly grown my own audience via that channel.  Twitter indeed should be part of almost every company's social media tool kit. (See the great post here on how to methodically grow a Twitter following.)
However, Twitter alone does not constitute social media, and you'd think it does given all the disproportionate attention being paid to it at conferences and in trade publications.  Let me provide seven reasons why you shouldn't focus solely on Twitter…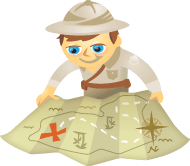 Many business owners and marketing professionals respond to the social media buzz with what Olivier Blanchard calls the "Social Media Terror Syndrome"—a wait and see approach.  The next barrier is often a lack of time.  And the focus becomes "how do I avoid the social media time suck?"
Here are 7 steps to help you overcome the time dilemma.