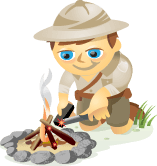 We live in a world where the entire globe can have access to your name, IP address, photo and all of your public information with a simple search.
Now social media takes it one step further. I not only can find your past exploits online, but I can hear the conversations that the entire globe is having about you, right now, with a simple click (and maybe some typing too).
Twazzup, Addict-o-matic and SocialMention are three free platforms that allow you to measure your social media mettle—or more simply put, see all of the buzz or conversations surrounding your brand online, at any time.  Never heard of these platforms?  No worries, I've got your back!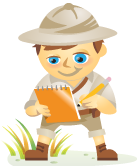 Since Facebook announced the Open Graph API, the response has ranged from "Facebook is the future of the web" to "Facebook is ending privacy as we know it."
Matt Schlict definitely believes the former.
Matt saw Open Graph API as an opportunity to connect people across the web—not just through personal connections, but also by their connection to the most popular content.  Instead of waiting for users to browse one of the 100,000 sites using a form of the Open Graph, he decided to post all of the most popular content in one place, on ItsTrending.com.
What Is ItsTrending.com?
Itstrending.com is a site that collects all of the content shared via Open Graph, and ranks it by the number of times it has been shared.  This guarantees that everything on the site is the most popular content of its kind.