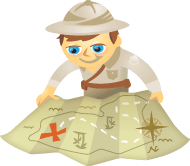 If you could create and manage an entire video blog using nothing other than an iPhone, would you?
If you're interested in learning how to capture audio, pictures and video with nothing but an iPhone, keep reading.
Multimedia Content With an iPhone?
This is what I've been doing with my TalkingWithTom project this year. I've been interviewing digital thought leaders and then sharing those video interviews once a week.
And I'm creating the ENTIRE BLOG using just an iPhone.
The best part of the deal is I've learned a lot about what an iPhone can and cannot do. Along the way, my iPhone has become one of my favorite blog content creation tools.
In fact, I'm now using it in ways I had never envisioned when I purchased it last year.
In this article I'll share 5 tips and tricks that will help you use your iPhone for capturing audio, photographs and video.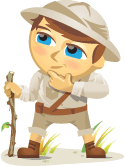 Nobody can pump up a new product launch quite like Apple. Take a semi-rabid fan base, a celebrity CEO and products that just sparkle, and you have all the makings of something big.
In its first month alone, the iPad had already racked up a million units sold. There's so much online chatter about it, as of this writing a Google search on the name alone generates 107 million search results. The hype and the sales are soaring.
But what does this mean for social media and the way people use the Internet? Are there just a million new Apple toy owners out there or is this the beginning of a broader, more meaningful shift?