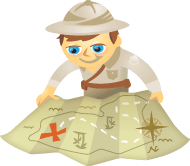 Do you blog? Are you looking for actionable tips to improve your content?
What follows are 26 tips, from A-Z, related to the craft of blog writing and a number of critical factors that will help to ensure the production of high-quality posts.
#1: Attribution
"Links are the currency of the web," writes Jonathan Bailey. "If you use someone else's content, whether licensed directly or through fair use, it's important to be sure to provide a clickable link to the original site if at all possible. This not only helps visitors to your site find the original work, but it also provides SEO benefits for the creator of the content and guards against your site being mistaken by the search engines as the original work."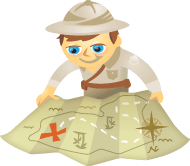 Are you looking to get your blog highly ranked on Google?
Would you like some tips to help your blog appear for specific keywords? If so, keep reading…
Why Search Matters for Blogs
In an earlier article, I talked about the importance of blogging and search engine rankings. However, once you've got the blog up and running, the next thing to do is to start optimizing your posts for the search engines. Although search engine optimization (SEO) can be overwhelming to the newcomer, once you understand a few basic concepts, you'll soon find it's really not that difficult.