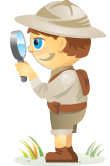 Are you using Instagram for your business?
Have you thought about advertising on the platform?
Instagram just began offering paid advertising opportunities through select developer partners. In the coming months the platform is expected to create a Facebook-like self-serve option for any budget.
In this article you'll discover findings from studies about Instagram's current reach, and the potential to reach targeted audiences with ads.
Evolution of Instagram Ads
In December 2014, Instagram reported its user base hit 300 million, 64.2 million from the U.S. alone. More exciting to brands and marketers than strict user numbers, however, was the engagement rate. Instagram users like, comment and re-gram at a rate of between 3.1% (Socialbakers research) to 4.2% (Forrester research). Comparably, Twitter and Facebook posts have engagement rates of .07% and below.


Listen now: Play in new window | Download | Embed
Subscribe: iTunes | Android | RSS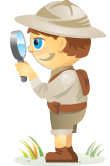 Is Instagram part of your social marketing mix?
Are your customers on Instagram?
Research shows Instagram users like brands and are shoppers, so more businesses are looking into marketing opportunities on this fast-growing platform.
In this article you'll discover the most recent findings about Instagram users and how this could impact your social media marketing.

Listen now: Play in new window | Download | Embed
Subscribe: iTunes | Android | RSS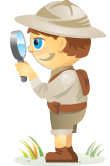 Are you managing social media for your business?
Do you pay attention to the trends happening across the social web?
If so, you already know how the rules and landscape of social media marketing are always changing.
But what you don't know may not only surprise you, but also may make you think twice about your social media strategy.
Here are four surprising social media research findings you should leverage for your social media strategy.
#1: Users 'Like' Facebook for Social Logins
When logging onto sites with a social network ID, research by eMarketer shows that a majority of users (51%) prefer to log in using their Facebook credentials.
In fact, professionals across all industries favored Facebook. Only 28% of users log in with Google+. Facebook is also the preferred social login network ID for 63% of global mobile users.