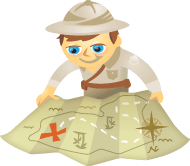 Do you know how to connect with others on Instagram?
Are you using Instagram as a networking tool?
Instagram Direct can reinforce your relationship with current followers, while giving you opportunities to meet new fans and influencers.
In this article, you'll find out how Instagram Direct can help you build a larger network.
What is Instagram Direct?
Similar to Snapchat, Instagram Direct allows users to send pictures and video to others privately–like a direct message on Twitter or a private message on Facebook.
Only you and the person or group you send the message to can see the content.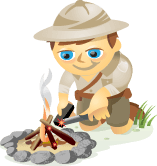 Is your business using Instagram?
Do you need better tools?
Many marketers haven't adopted Instagram because it doesn't offer the right tools to help them use it effectively.
Here are five Instagram tools to help you become more efficient with Instagram.
Why Instagram?
Instagram is a rapidly growing photo and video sharing platform with more than 150 million users and 16 billion photos shared. Over 55 million photos are shared on Instagram to a very engaged community every single day.
Google Trends show you the volume of searches for "Instagram." As you can see, over the last year it has grown significantly and is set to grow further in 2014.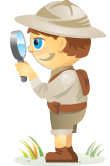 Welcome to our weekly edition of what's hot in social media news. To help you stay up to date with social media, here are some of the news items that caught our attention.
What's New This Week?
Facebook News Feed Update Delivers Higher-Quality Content: Facebook will "be doing a better job of distinguishing between a high-quality article on a website versus a meme photo hosted somewhere other than Facebook when people click on those stories on mobile. This means that high-quality articles you or others read may show up a bit more prominently in your news feed, and meme photos may show up a bit less prominently."