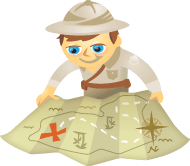 Are you sharing pictures in your Twitter updates?
Do you want to know how to make your pictures stand out on Twitter?
Twitter's in-stream preview images highlight your shared visual content, so make the most of them.
In this article I'll show you four ways to get your Twitter followers to pay attention to your pictures.
#1: Prep Photos for Automatic Resizing
Twitter's in-stream preview lets users share and view photos right in their feeds, without having to click a link. It's handy.
What's not handy, though, is that Twitter automatically chooses a section of your image to display in the in-stream preview, forcing anyone who wants to see the whole thing to actually click on the tweet. That kind of defeats the purpose of in-stream preview.
For example, if I want to tweet this image of me working with my team, I could just upload the image to Twitter, send the update and call it a day. But I have no idea what part of that image is going to make it into the in-stream preview.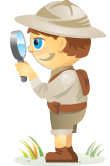 Welcome to our weekly edition of what's hot in social media news.
To help you stay up to date with social media, here are some of the news items that caught our attention.
What's New This Week?
Google+ Rolls Out Communities: With this new feature, you can create public or private membership communities with discussion threads and integration with other Google+ features such as Hangouts.  "With Google+ Communities there's now a gathering place for your passions." Mobile functionality for Google+ Communities is coming soon.