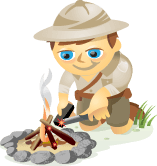 Do you use browser extensions to manage your social media?
Are you looking for more browser-based tools?
There are a number of options to help community managers kick normal workflows into hyperdrive.
In this article, you'll discover five web apps and extensions to turn your browser into a productive social media machine.
Why Web Browser Apps and Extensions?
With a bit of retooling, browsers can become the perfect place to manage your social networks and services by building a personalized combination of apps and extensions to handle the unique needs of your online presence.
It's up to you which browser you use, but I suggest Chrome. Not only is it the most widely used browser (at 56%), it's also the platform where the most exciting web development is happening right now.
So keep reading for five social media tools that teach an old dog (your browser) some new tricks.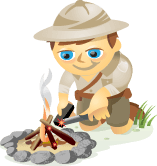 Is your business using Instagram?
Do you need better tools?
Many marketers haven't adopted Instagram because it doesn't offer the right tools to help them use it effectively.
Here are five Instagram tools to help you become more efficient with Instagram.
Why Instagram?
Instagram is a rapidly growing photo and video sharing platform with more than 150 million users and 16 billion photos shared. Over 55 million photos are shared on Instagram to a very engaged community every single day.
Google Trends show you the volume of searches for "Instagram." As you can see, over the last year it has grown significantly and is set to grow further in 2014.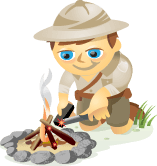 Does your business use Instagram?
Are you looking for apps to help you create unique images and video for your Instagram feed?
In this article, you'll find 20 apps that make it easy to create and edit outstanding images and videos for Instagram.
Why Instagram Apps?
Instagram recently passed 150 million active users.
To create lasting engagement with those users, you need to share beautiful and targeted content that resonates with your audience.
If you're not a professional photographer, this can present some difficulties. That's where image and video apps come in.


Finding the Apps
Most of these apps are available for both iOS and Android. When they aren't, a link to a similar Android app is listed as a substitute.
#1: Photo Editor by Aviary
Have you ever felt limited by Instagram's settings? If so, download Photo Editor by Aviary for a complete range of effects and color correctors. Its smart "one-tap auto enhance" will help you render a gorgeous photo.