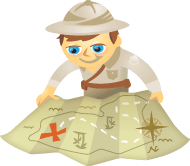 Are you on Google+? Are you aware of the insight you can gain from social content?
Google+ is a relatively new platform for businesses and marketers.
While the concept of circles is a great way to keep in touch and interact directly with a specific niche, there's one feature that doesn't seem to get that much press, and is actually quite beneficial to businesses. It's called Ripples.
What is Google Ripples?
Ripples is a feature that shows you interactive graphs of everyone who has shared a specific post. Ripples is only available on posts that are sent out to "Public" and only displays those who shared the post publicly.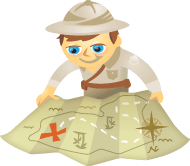 There's an obvious catch-22 in social media marketing. In order to grow your audience, you need good content. Good content takes time – to research, write, and promote.
But, without an audience, you can't justify spending the time. You're trapped. That is, unless you can short the circuit, and get great content without spending tons of time.
That's where content curation gives you an edge.  This article will explain the benefits of content curation and review some excellent tools.