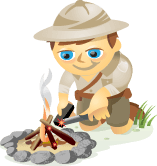 Do you feel that you're missing out on engaging with valuable members of your Twitter community due to the noise?
Or worse, do you wonder who the most valuable members of your Twitter community are?
If so, you're in need of a relationship management tool for Twitter.
Twitter Relationship Management
There are a lot of people who simply do not have the time to figure out who to engage with on Twitter. These people include:
Solopreneurs or small-business owners who need to spend most of their time managing their business, not their social media accounts.
Social media consultants who find it difficult to remember who they have engaged with among all of their various client accounts.
Social media community managers and teams who have to backtrack to see engagement made by other team members.
Even as an individual with a blog, I find it difficult to keep up with my mentions and direct messages on Twitter. No matter how much you want to talk to people, you simply can't figure out where to start or you just don't have the time.
Instead of taking you to an overwhelming dashboard of status updates and analytics, Commun.it puts the focus on the most valuable part of any Twitter community from the moment you log in: people.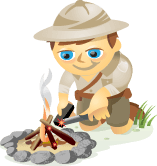 Are you looking for new and creative ways to use Twitter?
Here are 5 lesser-known Twitter tools that your business should be using.
Each of these tools has unique capabilities that may help your business get an edge over your competitors. Oh, and all of these tools are free.
#1: Commun.it—Manage Your Community Efficiently
Commun.it is probably one of the best relationship-management tools out there. It helps you to cultivate your followers on Twitter and make important connections to build your business.
My favorite function is that it will look into your most up-to-date feed and organize your followers into three groups:
Influencers
Top supporters
Engaged Twitter users
By grouping your users, you're able to focus on not only influential users but people who have previously shared your content and have taken the time to engage with you.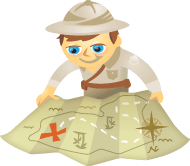 Are you on Google+? Are you aware of the insight you can gain from social content?
Google+ is a relatively new platform for businesses and marketers.
While the concept of circles is a great way to keep in touch and interact directly with a specific niche, there's one feature that doesn't seem to get that much press, and is actually quite beneficial to businesses. It's called Ripples.
What is Google Ripples?
Ripples is a feature that shows you interactive graphs of everyone who has shared a specific post. Ripples is only available on posts that are sent out to "Public" and only displays those who shared the post publicly.