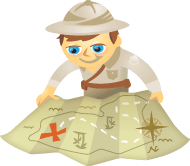 Have you considered video blogging?
In the age where online reality is replacing actual reality in every facet of our lives, having YOUR face behind YOUR virtual real estate is paramount for people to feel close(er) to you.
This blog post will be your comprehensive guide.
Why Video Blogging?
Video blogging helps you build connections with your viewers like no other blogging format. The close second is perhaps audio.
A case in point is Michael Stelzner. He's the face behind your favorite business blog SocialMediaExaminer.com, and he used this method to introduce himself and his website to his audience in a very effective way. Have you introduced video content to your personal or business blog? If not, why?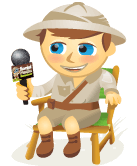 Video is hot! It adds a whole new dimension to your marketing. Are you looking to use video with your social media efforts, but feel a bit stuck?
In this episode of Social Media Examiner TV, Mari Smith shares important tips, creative ideas and what you need to know to integrate video into your social media marketing. Also be sure to catch her ninja marketing tip at the end of the video.
Be sure to share your feedback and see the show notes with lots of useful links below.