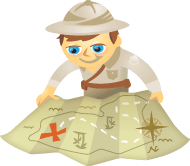 Do you blog? Feel like you're trying to reinvent the wheel time and again?
Looking for some ideas to simplify your content creation process?
What follows are 26 tips, from A-Z, to help you create optimal blog posts every time you sit down to write.
#1: Anatomically Correct
A blog post contains several areas that require our attention and care. Pamela Seiple refers to six parts of the anatomy of a lead-generating blog post:
Eye-catching title
In-text links to landing pages
Sidebar/banner calls to action
Social sharing buttons
Call to action at the bottom
Relevancy—making sure the post is relevant from top to bottom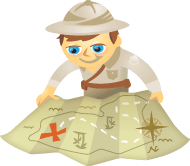 You've heard this: "A picture is worth a thousand words." But can it actually help you engage with customers and prospects?
In this post, I'll share ways you can ensure your images provide the best experience they can; ones that will help keep the conversation flowing.
Among the topics covered in this post are tools, tips and strategies that can be used to enhance the visual representation of your business.
As I've done in the other posts in the 26 Tips series, this post provides an easily digestible A-Z guide to which you can return time and again.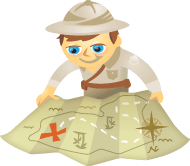 It's no secret that the amount of new bloggers entering the blogosphere has made it both incredibly competitive and difficult to stand out.
Now, this doesn't mean that blogging isn't useful and effective, but it does mean that you have to treat your blog a little differently than you did in the past.
In this article, I'll show you how to make your blog stand out from the crowd. This is important not just from a branding perspective, but also from a traffic and monetization perspective.
As the competition for attention increases, it's going to become more important than ever to find a way to stand out from the crowd and be unique.