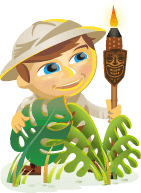 Do you struggle to connect with people on social media?
Are you wondering how to be human with your social marketing?
To learn why so many marketers struggle connecting with people via social media and what you can do to fix it, I interview Bryan Kramer for this episode of the Social Media Marketing podcast.
More About This Show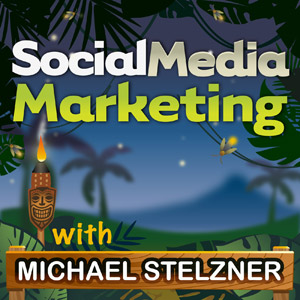 The Social Media Marketing podcast is a show from Social Media Examiner.
It's designed to help busy marketers and business owners discover what works with social media marketing.
The show format is on-demand talk radio (also known as podcasting).
In this episode, I interview Bryan Kramer, a social business strategist, CEO of PureMatter and host of the From the Author's Point of View podcast. His new book is called Human to Human.
Bryan shares what it takes for marketers to connect on a human level online.
You'll discover the techniques that work best and examples you can use in your social marketing.
Share your feedback, read the show notes and get the links mentioned in this episode below!
Listen Now
Listen now: Play in new window | Download | Embed
Subscribe: iTunes | Android | RSS
You can also subscribe via
iTunes
,
RSS
,
Stitcher
,
SoundCloud
or
Blackberry
.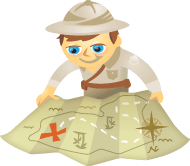 Are you sharing your stories with your fans?
Do you use pictures in your social marketing?
People want pictures in their social channels.
When done right, these pictures become visual stories.
In this article, I'll show you how five brands are using pictures to share their stories and why that's important.
Great Marketers Are Great Storytellers
As a marketer, you know the importance of stories, but do you know how to tell a story with few or no words at all?
"We've now entered a phase in which visual communication is supplanting the written word," says Bob Lisbonne, CEO of Luminate and former SVP of Netscape." Some are now calling it the dawn of the Imagesphere."
Our brains process pictures 60,000 times faster than text. When your brand shares a picture, your fans decide in a split second whether they want to see more.
People upload about 250 million photographs to Facebook every day, and Twitter has become more visual, showing photos and videos right in your feed.
The growth of other image-rich sites like Pinterest has been stratospheric, and apps such as Instagram, Vine and even Snapchat aren't just for teenagers–savvy marketers are using them too.
These channels help you tell stories that create engagement, build communities and ultimately help nurture brand loyalty and long-term relationships with customers.
Below I'll show you how five brands are using visual stories to engage their audiences.
#1: Give Life to Your Products
Stories don't have to be history and they don't have to be long. In fact, quick-moving social platforms encourage using fewer words. Twitter has always limited you to 140 characters, but now you can add a picture or video to your update to reinforce your message.
Whole Foods Market used this picture on Twitter to emphasize how their products fit into customers' lifestyles: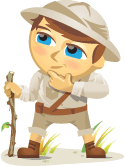 One of the big promises of social media is that literally anyone can become a celebrity now because of cheap and easy access to social media tools. We all have a shot at our 15 megabytes of fame if we can create compelling content.
But what are the implications for businesses that get serious about social media? Are there hidden dangers lurking for companies whose employees are "too good" with social media? This article will explore five benefits and five threats of celebrity employees.