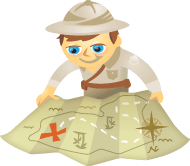 Do you struggle to find good content to post on LinkedIn, Twitter or your Facebook page?
Would you like to find reliable sources of content your fans and followers love?
This article contains eight tips to help you quickly find great content.
Why Share Other People's Content?
It's all about becoming a valuable resource.  When you can dig up great articles your audience is interested in–regardless of the source–you'll become more respected and your content will be widely shared.
And when you have some of your own content to share, people will be more likely to help spread the word.
Here's where to find valuable content:
#1: Watch Large News Sites
Depending on your industry, you may find topical and interesting articles on large news sites such as USA Today, The New York Times and The Wall Street Journal. If you have a news site or magazine for your niche that provides industry news, make sure you have that bookmarked as part of your content.
The Huffington Post has a lot of different categories to draw your content from.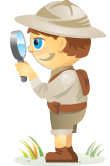 Welcome to our weekly edition of what's hot in social media news. To help you stay up to date with social media, here are some of the news items that caught our attention.
What's New This Week?
Facebook Launches New Pages: Facebook users are now discovering the new Facebook page design. Admins can preview the new design and have the option to upgrade now, or wait until March 1st when all pages will be automatically upgraded to the new design. Here's a summary of the latest important changes to your Facebook business pages:
Page admins can now get notifications when fans interact with their page or posts
There's a place to showcase photos along the top of your page
There's a news feed for your page
Page admins now have the ability to Like and post on other pages as your page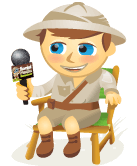 In this video I interview Jesse Stay, co-author of I'm On Facebook Now What? and founder of SocialToo. Jesse talks about Facebook and how Facebook Connect can help you build a stronger online community.
You'll also hear about Jesse's Twitter strategy using multiple Twitter accounts and the tools he uses to stay on top of social media. Be sure to read the takeaways below.