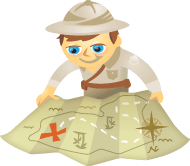 Are you using video effectively to market your business?
Want to discover the best kinds of videos to make and the best times to present them?
Different types of video should be used at different times to help your audience connect with your products and services. A new prospect has much different needs than an established customer.
In this article I'll share seven ways to use the right type of video at the right time to increase traffic and conversions throughout the sales cycle.

Listen now: Play in new window | Download | Embed
Subscribe: iTunes | Android | RSS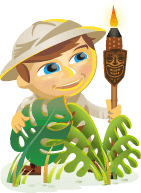 Do you post videos on YouTube?
Are you looking for ways to increase your traffic and subscribers?
To explore how to grow your YouTube audience, I interview Steve Dotto for this episode of the Social Media Marketing podcast.
More About This Show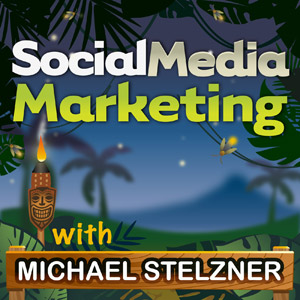 The Social Media Marketing podcast is a show from Social Media Examiner.
It's designed to help busy marketers and business owners discover what works with social media marketing.
The show format is on-demand talk radio (also known as podcasting).
In this episode, I interview Steve Dotto, who produces Dotto Tech, a YouTube show designed to help you "discover your inner geek," by focusing on productivity, apps and more. In his former life, Steve hosted Canada's largest syndicated technology show of the same name where he entertained and informed millions of Canadians on all things tech. Steve's also been involved with theater and comedy at Second City.
Steve shares how he transitioned from hosting a tech TV show to a popular YouTube channel.
You'll discover how to grow your YouTube channel.
Share your feedback, read the show notes and get the links mentioned in this episode below!
Listen Now
Listen now: Play in new window | Download | Embed
Subscribe: iTunes | Android | RSS
You can also subscribe via
iTunes
,
RSS
,
Stitcher
,
SoundCloud
or
Blackberry
.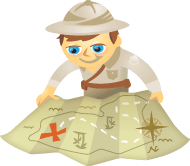 Are how to videos part of your social marketing?
Are you looking for tips to improve the creation and promotion of your videos?
Explainer videos are a new trend in how to videos. They help your customers and promote your product or service.
In this article, you'll find out what explainer videos are and how to use them in your marketing.
Why Explainer Videos?
Video is one of the most powerful forms of social media content. If you're not sharing video, but your competitor is, then they have a persuasion tool you don't. You need video if you want to get in the game, and explainer videos are an easy way to do that.
Explainer videos are exactly what they sound like. They're short videos (ideally 60-90 seconds) that begin with a customer problem and end with the solution to that problem.