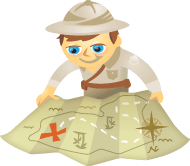 Do you want to bring podcasting into your marketing mix?
Are you stuck because of concerns about time commitment, lack of knowledge or production challenges?
There are many ways to approach business podcasting without interupting your schedule, budget and skills.
In this article you'll discover how three businesses started a podcast and what they uniquely did differently.
Use their examples for inspiration to set up your podcast to fit your particular needs, time and budget, and reap the benefits of creating a personal connection with your audience through audio.
Create a Podcast From Anywhere With Limited Equipment
Natalie Sisson, The Suitcase Entrepreneur, provides a great example of how to podcast from anywhere with limited equipment.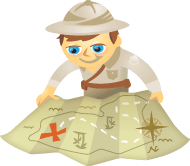 Do you want to create your own business podcast?
Do you have the passion and drive to make it happen, but you're just not sure where to start?
Keep reading for 4 tips to set you down the path of podcasting success.
Why Podcasting?
Podcasting is a unique tool that allows you to deliver relevant, on-demand and targeted content to a massive, worldwide audience.
What's special about podcasting beyond its reach is that, unlike any other social platform, it allows you to connect with your audience on a personal, one-on-one level during a time when they are looking for hands-free, audio-only content.