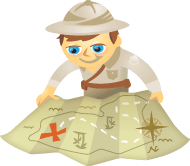 Are you thinking of using Google+?
This article will explain why Google+ should be considered and show you how to get started.
Why Google+?
Google+ has quickly become a rival social network to Facebook.
People who like Google+ say they like the clean, non-cluttered presentation of their information. They like how easy Google makes it to protect their privacy. (It may not be any less invasive than Facebook, but at least Google makes it seem easy to get back all of your information.)
Google+ has had a growth rate much faster than that of Facebook or Twitter. More importantly, where Facebook and Twitter try to get you to be on their site, many millions of people are already on Google's sites: Gmail, Google Calendar, Google Docs, Google Reader and YouTube to name a few.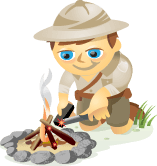 Are you struggling to figure out how to market your business with Google+? Looking for some tips and ideas? You've come to the right place.
We asked 12 experienced social media professionals to share their best tips on Google+ for business with you.
Here are 12 ways you can use Google+ to promote and market your business.
#1: Personalize your page URL
Carly Simon's 70's hit "You're So Vain" gave vanity a bad name. But using a so-called "vanity URL" can be a smart move when it comes to your online presence.
While Facebook allows page owners to create vanity URLs of the structure facebook.com/YourName, Google does not currently do the same.
By default, Google+ page URLs look like this: https://plus.google.com/103145815507039304597/posts. It seems likely that at some point Google will allow for personalized page URLs, but until they do, there is a service that can help.