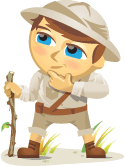 Marketers know the most effective advertising is word of mouth marketing. The smartest marketers know word of mouth works best when it's credible.
Unfortunately, trust is on the decline.   The percentage of people who view their friends as credible sources of information about a brand has fallen from 45% in 2008 to 25% in 2010, according to Edelman's 2010 Trust Barometer study.
That's an alarming statistic for marketers wanting to tap into the power of word of mouth through social media marketing.  This article will provide three simple steps you can take to ethically market with social media.
What's The Problem
Some marketers have cited this decline in credibility as a result of "friends" becoming defined more loosely because of social media. Sure, we're Facebook friends with someone and we're Twitter followers of someone, but are we really friends with them? Do we trust the word of mouth recommendations of people we're Facebook friends with and Twitter followers of?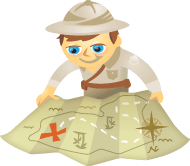 The biggest mistake marketing and brand managers make when approaching social media is not thinking of the social web in the same strategic light as everything else they produce.
Social media is no more a one-off playground for brands than television advertising, direct mail campaigns or customer relationship management programs. It's serious business and should be treated as such.
The following question then becomes relevant: "How do we think about social media strategically?" The good news is that it's not that difficult, provided your planning team has an understanding of two things and a healthy grounding in another.
The two essential knowledge bases you'll need are an understanding of the social media tools available (from blogs and social networks to wikis and beyond) and the philosophical foundations to be successful in social media (think share, not sell). The healthy grounding should be in the 5 essential pillars of a social media campaign.