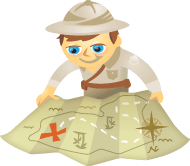 Do you want to reach more people on Google+?
Are you using Google+ hashtags?
Google+ hashtags make it easier for people to discover your content, even if they're outside your circles. That added visibility gives you greater overall reach.
In this article you'll discover how to find hashtags to reach the right people on Google+.
How Google+ Hashtags Work
When Google+ started supporting hashtags, the news was met with some skepticism. People wondered if Google+ was blindly following Twitter and Facebook–and whether Google+ hashtags would be as useless as Facebook hashtags.

Listen now: Play in new window | Download | Embed
Subscribe: iTunes | Android | RSS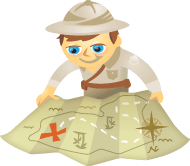 Do you use hashtags in your social media marketing?
What if someone else is using the same hashtag about a totally different topic?
Even worse, what if your competitor is using the same hashtag about the same topic?
Before you just throw any word or phrase out there and decide to use it as your hashtag, there are a few things you'll want to consider to maximize your hashtag's exposure.
What's a Hashtag?
A hashtag is a pound sign (#), but it's also used on Twitter to categorize messages.
According to Twitter, hashtag is defined as follows:
Since the first person used a hashtag in August 2007, they have become one of the most commonly used symbols on Twitter. People use them to organize conversations, tweet at events and engage in conversations online.
But in order to have a successful marketing campaign using a hashtag, you have to know how to pick the right hashtag.