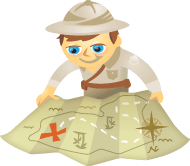 Have you used Pinterest to promote your business-to-business (B2B) company?
Many consumer-facing businesses have had a lot of success promoting themselves with Pinterest.
A recent study by SteelHouse shows that "Pinterest Users Are Nearly Twice as Likely to Purchase Than Facebook Users."
However, many B2B businesses are still wondering how to promote themselves with Pinterest.
Check out how these B2B businesses are using Pinterest. Try to replicate their techniques for your business.
Here are 7 tips for successfully using Pinterest for your B2B business.
#1: Use Infographics
Posting attractive infographics on your blog can be a great way to promote your B2B business on Pinterest. A well-designed infographic with helpful information can get you lots of pins and repins.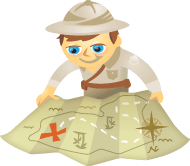 Are you looking for a place to connect with your social media peers?
Ready to start networking with other marketers, bloggers, business owners and social media enthusiasts?
Then Social Media Examiner's Networking Clubs are the place to be!
What Are the Networking Clubs?
Watch this video for a quick overview of the Networking Clubs:
Michael Stelzner shows you the Networking Clubs.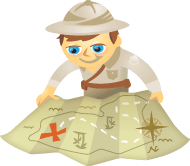 If you're reading this, you likely understand the importance of good content. You know the formula: valuable content = influence = social reach = traffic = more reach… and so on. But do you know the secret to great content?
As marketers, we often look for the next big tool to differentiate ourselves. But did you know the most powerful content-creative tool was invented long before social media? It doesn't involve keeping a Kodak Zi8 in your pocket, either. And you don't need a fancy new Twitter strategy or some snazzy FBML.
The most powerful content tool is also the oldest. It's the tool that brought us some of the most compelling moments in history—from fallen leaders to pop-culture confessions. It's the tool that made Oprah arguably one of the most powerful brands on the planet. And the same one that Barbara Walters used to reach the most influential people of our time.