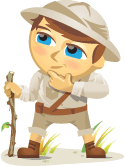 Have you noticed the tried-and-true forms of marketing are rapidly losing their luster? People aren't responding. Prospects are harder to find. Customers are tuning out.
As a marketer or business owner, what in the world can you do to grow to your business? I've struggled with these very issues.
I've got good news and bad news for you. The good news: You really can rapidly grow a loyal following. The bad news: You may need to rethink the way you market your business. If you're ready for change, keep reading.
In this article I'll reveal a new (yet proven) method of achieving rapid growth in the social age. It's the very model I employed to grow Social Media Examiner into one of the world's top business blogs.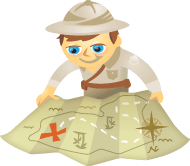 Are you too Twitter-obsessed in your social media approach?
Twitter's role as a Magic 8 Ball for our shared culture is unrivaled, and it has almost single-handedly ushered in the era of real-time search and social customer relationship management.
But Twitter is the online equivalent of HBO – important more because of who uses it and the media's infatuation with it, rather than the actual size and impact of its audience.
Don't get me wrong. I advocate participating in Twitter, and I've certainly grown my own audience via that channel.  Twitter indeed should be part of almost every company's social media tool kit. (See the great post here on how to methodically grow a Twitter following.)
However, Twitter alone does not constitute social media, and you'd think it does given all the disproportionate attention being paid to it at conferences and in trade publications.  Let me provide seven reasons why you shouldn't focus solely on Twitter…