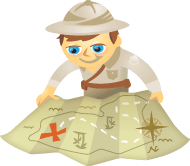 One of the most underutilized features of Facebook for businesses is the Secret Group.
A Secret Group is easy to create and manage, and it is perfect for small-group interaction.
Keep reading to discover powerful ways these groups could help your business.
Facebook originally created Secret Groups for people to have small, intimate interactions with family and friends, but Secret Groups are also perfect for small businesses, coaches and professional development, like mastermind groups.
Why Secret Groups?
Most people think of Facebook Business pages when they think about Facebook, but businesses sometimes need private spaces for working, coordinating schedules and developing marketing and advertising ideas with a small group of people.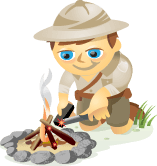 If you want to build truly influential relationships online, you have to find places where you can consistently add value, spend quality time and have engaging conversations with members of your target demographic.
LinkedIn Groups offers one of the best ways to make the most of your social media engagement time, but you must adopt the right strategy to be successful. This article will show you how.
LinkedIn allows you to join up to 50 groups, but you can't possibly be effective and spend enough time to make a difference in 50 groups.
What works best is to focus your time and effort on a deep and narrow approach in order to build influence within LinkedIn Groups, enhance your credibility and generate new connections.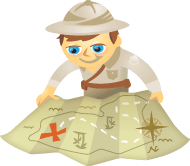 Twitter is a great platform and it truly rocks for person-to-person networking.  But what if you want to grow your network or find more people to connect with offline?  This is where Twitter events can be very useful.
Twitter events allow you to network at specific times with larger groups of people through the use of hashtags.
Twitter events can help you find people to build your own Twitter network. And as you participate in these events, you will increase your Twitter authority on the topics you discuss.  You can even create your own Twitter events to drive your networking and social media marketing.