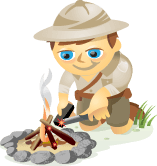 Are you looking for an easy way to foster internal social communications at your company? Perhaps you're seeking a simple way to build a community with your customers?
Here's the good news: A new (and free) tool may be just the solution you're looking for.
Looking for Something New?
Collaboration, innovation and communication—all three have become corporate buzzwords. But they are also critical components to any company's success. These are three areas where organizations are constantly looking for new ideas and social media tools are increasingly playing a larger role in that process.
Businesses have a need to communicate. They're always looking for new and different ways to foster collaboration among employees and ways to innovate—faster and more efficiently. "How can we come up with new ideas while using the least amount of resources?"
The list of tools that can fulfill these needs is long, but Posterous Groups, a recently launched social media tool (that's free), should be considered as a way to meet these business needs.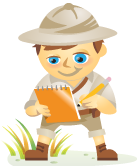 I'm guessing many of you are still sitting on the fence when it comes to putting your business on Facebook.
"Let me get this straight," you may say. "You want me to use Facebook to market my business? Are you crazy?"
Not if you provide products or services to postmenopausal women. Women over the age of 55 make up the fastest-growing Facebook segment, according to Paul Dunay and Richard Krueger, authors of Facebook Marketing for Dummies.
Would your product or service appeal to anyone over 35? "The fastest-growing demographic is the 35- to 54-year-olds… the next fastest-growing demographic is the over-55 crowd."