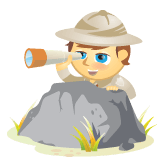 Back in October of 2009 we launched SocialMediaExaminer.com.  The response was immediate and it was big (I'll share some of the back story in the video below).
We relied 100% on social media tactics to drive traffic to this site.
In less than 5 months, Social Media Examiner was declared the #1 small business blog in the world by Technorati, added more than 13,000 email subscribers, brought nearly 100,000 people a month to the site and is ranked as one of the top 4200 websites in all of America by Alexa.
We didn't advertise, didn't rely on the press and almost none of our traffic is coming from search engines.  Nearly overnight, this site has become a top destination for businesses.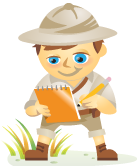 I bet you only use YouTube when your 10-year-old daughter wants you to watch some cute pet videos, right?
But you would never think of using it to market your business.
If I told you that YouTube has a 'Science & Technology' category, a 'How To' category, and an 'Education' category, can you begin to see the possibilities?
Whether you work for a high-tech company, a hardware store, or a university, you might want to learn more about using YouTube to publicize your operation.