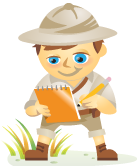 You know the location wars are heating up when a simple search for "Foursquare vs. Gowalla" returns millions of results. And then there's MyTown.  Which of these is right for your helping your local business?
The two hottest location-based social networks—Foursquare and Gowalla—are taking different approaches to the market, and seeing unique uptake patterns as a result.  While these companies have repeatedly said they don't view each other as competitors, the activities on networks are similar.
What's more, several other companies are making the case to be included in the discussion about the top location-based network, including Booyah's MyTown, which has more users than Foursquare and Gowalla combined.
Let's take a look at how the location wars are unfolding and which of these services might be ideal for your marketing strategy.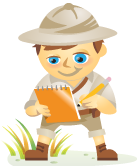 There was an overwhelming number of users checking in using Foursquare at the South by Southwest Conference (SxSW), held in Austin, Texas recently.  The application changed itself up a bit for its second conference appearance, allowing users not only to check in at buildings, but at each event at the conference.
It is mind-boggling to think that the now-famous location-based app launched at the very same conference only a year ago. Geo-location apps like Foursquare and Gowalla took center stage at the event, with Foursquare being the clear winner.