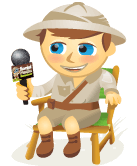 In this video I interview Michael Brito, vice president of Edelman Digital. Michael has worked with some big brands such as Hewlett Packard, Yahoo and Intel.
Michael explains why there's a need to get your social media message right today and how businesses can use governance and training to do this. And you'll also hear a great tip on how to get more out of your social media activities.
Be sure to check out the takeaways below after you watch the video.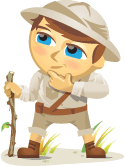 All businesses are being forced to go social. Are you facing internal conflict behind the firewall?
This is not a post about social media marketing. I'm not here to give you hints on how to increase your friends, fans and followers.
Nor will I say that it's time for your business to "join the conversation" and I promise not to overuse the word transparency either.
I believe that most brands (large and small) get it.
Friends, fans and followers are important, yes. And brands increase their social equity by engaging in two-way dialogue with their constituency, yes. And transparency is key to these external engagements, yes.
But there's an underlying challenge that's not being addressed as it should be.