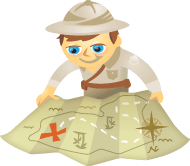 Are you using the Google+ video hangout feature?
Are you looking for some creative ideas to use hangouts?
Keep reading to discover how your business can connect in a personal way with your customers using this face-to-face video conferencing tool.
Hangout Features
Google+ has been updating the regular Hangout features. There used to be two distinct types of hangouts—regular and with extras—but recently some of those extra features have been added to the regular type.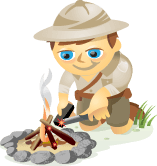 Have you wondered "How can Google+ help my business?" If so, then this guide is for you.
Google+ is rapidly becoming a mainstream social media platform. We covered how to get started with Google+. But what can it do for your business?
Below are the resources you need to ramp up your Google+ social media marketing. But first, a few navigation tips…

Google+ Navigation
Google+ has some interesting, helpful navigation features, so let's first look at a few useful shortcuts. This will speed up your Google+ networking and enhance your experience.