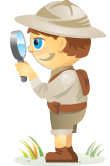 The team at Social Media Examiner recently received a real gold mine of social media insight.  It's a mega report recently released by MarketingProfs called, "The State of Social Media Marketing."  This massive report highlights social media usage, strategy and predictions for 2010.  And this article will bring you a small look at some of the findings from this content-rich report.
By the way, MarketingProfs used a three-tiered approach to craft this study, including consulting with a panel of social media experts, surveying more than 5,000 MarketingProfs readers and asking comScore to mine its panel data.  This approach adds greater integrity and scope to the overall results.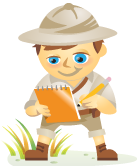 I recently sat down with Peter Shankman, founder of the network Help a Reporter Out, also known as HARO.
In this interview, Peter reveals why he started HARO, why it works and offers tips for starting your own social network. He also talks about how he built his community using social media.
HARO's tagline is "Everyone Is an Expert at Something" and the site's mission is to connect experts with journalists who are under a deadline. More than 100,000 experts are registered at the HARO site and more than 1,200 media queries are sent weekly to his global audience.