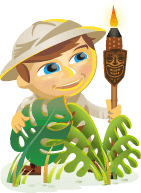 Is your online identity secure?
Are you concerned about hackers?
To discover how to secure your social profiles, your online accounts and your identity from hackers, I interview Chalene Johnson and Darren Natoni.
More About This Show
The Social Media Marketing podcast is an on-demand talk radio show from Social Media Examiner. It's designed to help busy marketers and business owners discover what works with social media marketing.
In this episode I interview Chalene Johnson and Darren Natoni. Chalene is a fitness celebrity, author of the book Push and has large followings on Instagram and Facebook. She's also someone whose online identity was hijacked and sold to the highest bidder. Darren is a former special agent with the DEA who specializes in online security. He's also the chief technology officer for Shaun T, a fitness celebrity with millions of followers.
Chalene and Darren will explore what marketers and entrepreneurs need to know when it comes to securing their online accounts and more.
You'll discover how to be safe online and protect your identity from hackers.
Share your feedback, read the show notes and get the links mentioned in this episode below.
Listen Now
Listen now: Play in new window | Download | Embed
Subscribe: iTunes | Android | RSS
You can also subscribe via
iTunes
,
RSS
,
Stitcher
,
SoundCloud
or
Blackberry
.
How to subscribe on iPhone
.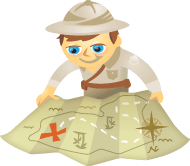 Do you know how your social media activities are driving offline sales? How many customers came into your store or called for more information after viewing your social media profiles?
Here's one of the biggest questions for businesses: Will the time they spend interacting on Facebook and Twitter affect their sales? Though they spend the considerable effort necessary to create thriving social media communities, small business owners and marketers often fail to drive floor traffic, inbound calls, store sales, and other offline business success metrics.
But it doesn't have to be that way. Savvy marketers will begin to tie the development of communities on social media networks to increased revenue if they implement a few of these simple steps that make sense for their specific business.