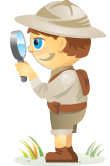 Welcome to our weekly edition of what's hot in social media news. To help you stay up-to-date with social media, here are some of the news items that caught our attention.
What's New This Week?
Facebook Updates Events Interface: Several changes make Facebook Events easier to use. There's more flexibility when creating an Event and it's easier to find an option to create a Facebook Event for your particular needs. There are also changes to the Event pages including the wall only allowing comments from people who say they're attending or might do so. And the Event page wall now shows updates by order of engagement.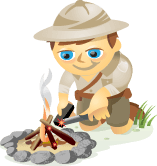 Google+ is rapidly evolving.
If you're looking for easy ways to improve your knowledge and experience with this hot new social network, keep reading.
The fast-paced development of Google+ has become a force to be reckoned with. Social media marketers and community managers will undoubtedly feel the pressure to keep up.
In this post, I'll share 20 tips and resources to help you keep learning about Google+ and ways to enhance your user experience.