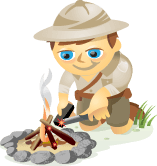 Are you looking for Google+ apps and resources to enhance your marketing?
This article reveals five categories of tools and apps you can employ to greatly enhance your Google+ experience.
Check this out: Thirty-six percent of brands on Google+ have seen a 100% increase in circle size in less than 3 months, according to a recent study by Simply Measured.
This is a stunning metric when one considers that there's no Google+ advertising platform to fuel campaigns. Brands are forced to use great content to engage and can't "pay to play" by using sponsored stories or other advertising gimmicks.
A Bad Workman Blames His Tools
With this spike in activity, developers are scrambling to create tools to help businesses of all sizes manage, integrate and promote their Google+ communities. Below I've outlined some great tools to help businesses manage Google+. I'm sure this list is just the start of many innovative tools that will be created to help communities thrive on Google's social network.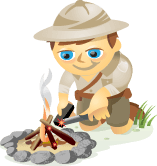 Google+ is rapidly evolving.
If you're looking for easy ways to improve your knowledge and experience with this hot new social network, keep reading.
The fast-paced development of Google+ has become a force to be reckoned with. Social media marketers and community managers will undoubtedly feel the pressure to keep up.
In this post, I'll share 20 tips and resources to help you keep learning about Google+ and ways to enhance your user experience.