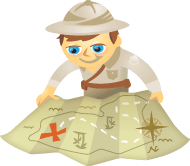 Are you wondering how to best use Google+ to enhance your marketing?
Google+ is quickly becoming an essential part of any business's social media strategy.
It boasts a cool 250 million users! And this number is sure to grow very quickly as Google is making a Google+ account mandatory for all Gmail users.
It's an audience marketers cannot ignore.
Google+ also plays a major role in search engine optimization (SEO) by making it easier for marketers to show up in search results—yet another reason to include Google+ in your social media strategy.
Here are five simple ways to give your business an almost immediate boost using Google+.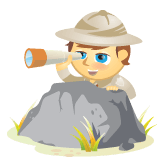 Since the introduction of Google+, Google has been redefining how it can provide more relevant search results.
Recently Google introduced Search, Plus Your World, something I'll call Google social search.
This new enhancement has made it essential to have a Google+ profile and/or Google+ business page.
Why? Google is highlighting Google+ content in search results.
This article will share three tips you need to know to benefit from Google social search.
By the way, if you haven't already done so, create a Google+ page for your business. Fill out all the sections with images and top focus keywords you want to rank for in search.
Once the page is created, engage with people and other businesses, share great content and post publicly every day.