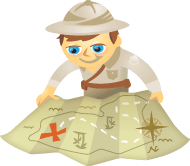 Are you using Google+ to promote your brand or content?
Do you want to find Google+ fans who love what you do and will share it with others?
When people share your stories, campaigns or products with their friends, they're giving it their stamp of approval and their friends take notice.
This word-of-mouth marketing is invaluable, but how do you find these super-fans?
In this article, I'll show you how to use Google+ to find the evangelists who want to tell the world about you.
How Do You Find Your Best Fans?
As a marketer, you want to find people who engage with your message and amplify it, spreading it on to others. These loyal fans, your brand evangelists, fall in love with your company and tell the world.
Google+ can help you find and engage with your evangelists, and lead you to a wider pool of potential clients. The process includes finding potential candidates, seeing which of those actually engage with your campaigns, and finally, those who share your campaigns with others (your true evangelists).
Prepare for Your Search
Before you start your search, create three empty Google+ circles to help you keep track of your evangelist candidates.
Potential candidates
People who engage
My 100 brand evangelists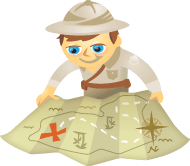 Are you on Google+? Are you aware of the insight you can gain from social content?
Google+ is a relatively new platform for businesses and marketers.
While the concept of circles is a great way to keep in touch and interact directly with a specific niche, there's one feature that doesn't seem to get that much press, and is actually quite beneficial to businesses. It's called Ripples.
What is Google Ripples?
Ripples is a feature that shows you interactive graphs of everyone who has shared a specific post. Ripples is only available on posts that are sent out to "Public" and only displays those who shared the post publicly.