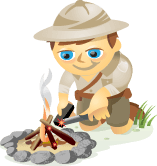 Google+ is rapidly evolving.
If you're looking for easy ways to improve your knowledge and experience with this hot new social network, keep reading.
The fast-paced development of Google+ has become a force to be reckoned with. Social media marketers and community managers will undoubtedly feel the pressure to keep up.
In this post, I'll share 20 tips and resources to help you keep learning about Google+ and ways to enhance your user experience.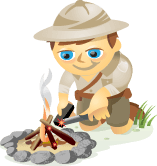 Have you wondered "How can Google+ help my business?" If so, then this guide is for you.
Google+ is rapidly becoming a mainstream social media platform. We covered how to get started with Google+. But what can it do for your business?
Below are the resources you need to ramp up your Google+ social media marketing. But first, a few navigation tips…

Google+ Navigation
Google+ has some interesting, helpful navigation features, so let's first look at a few useful shortcuts. This will speed up your Google+ networking and enhance your experience.