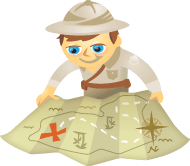 It's the the perennial quest. How can you get more traffic to your site?
After all, without a steady stream of traffic to your blog, there's little opportunity to engage your audience and convert readers to raving fans.
Methods change and evolve over time. When I wrote my first "how to drive traffic" post about five years ago, the list looked a lot different. There was no Twitter, no Facebook, no social sharing buttons, and no retweet button.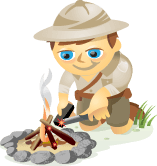 Google Buzz is important, not because it's the next big thing, but because it's from Google and is bolted onto one of the world's biggest email services, Google's Gmail.
When a service launches with millions of users right out of the gate, we need to take notice. That said, it's still the early days for Google Buzz. It might be a bit premature to be jumping on this bandwagon with both feet. So what should you do?
In this article I'll reveal what you need to know about Google Buzz.
The good news is Google Buzz is not particularly complicated or new. Google has used the most basic features from other popular platforms: friends and status updates.
You can post short messages, comment and "like" other people's messages, plus share links and photographs. All familiar stuff. Your initial friends will be from your Gmail address book and you can find other people with the usual searches for email address and name.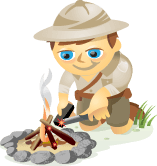 Just as marketers are getting a handle on Facebook, Twitter, and YouTube, a fresh group of social media networks are poised to make a splash in 2010.
These networks have not reached mass adoption yet, so it's not necessary to get active on all of them immediately.  But remember, Facebook only took 6 years to reach 400 million registered users.  You should keep an eye on these five upstarts to see if their innovative services attract large audiences in the near future.
Why You Should Pay Attention
Learning the ropes on new services before they gain mass traction can help you get value from them faster once they catch on.  Monitoring the innovations in the social media space also gives you an indication of how the market is changing and will evolve over the next few years. Marketers should stay abreast of broader market trends to assure their messages stay relevant.