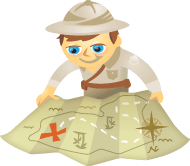 Are you wondering how to meet more people on Google+?
Do you want to find and connect with influencers?
Google+ offers important networking opportunities that set the stage for future partnerships.
In this article I'll share five ways to cultivate Google+ relationships.
#1: Identify Industry Influencers Fast
I truly love to use NOD3x with my Google+ account. NOD3x is Ripples on steroids with a magnifying glass. It brings you right to the doorstep of people you want to meet.
We're all looking to build connections with the right people. To show you how NOD3x simplifies that task, go to the site and type in the phrase "relationship marketing" and within five seconds the tool lists all of the influencers posting about that phrase.
Just like that, you have new people to check out and add to circles so you can follow them and start the relationship process.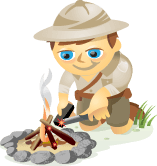 Are you keeping tabs on your Google+ performance?
Do you need new tools to help you?
The right tools make it easier to see if Google+ is a viable marketing platform for your business.
In this article you'll discover four tools to track the analytics behind Google+, identify your key audiences and boost engagement.
Why Google+
Google+ has over 300 million users, the ability to search social content and almost double the engagement of Twitter. In fact, Google+ is a close second behind Facebook.