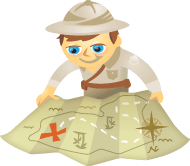 Do you want to learn how to market yourself and your business on Google+?
Are you looking for a resource to guide your Google+ marketing efforts?
Whether you're marketing on Google+ as an individual or as a brand, these expert articles will help you manage your presence, promote contests and use Google +Post Ads, and more.
Each of these articles will help you understand and master a specific part of marketing on Google+.
Get Started With Google+
Google+ Success: What Your Business Needs to Know About Google+: In this Social Media Marketing podcast episode, Martin Shervington shares why he values Google+ and the benefits you can get from it. Listen in to learn what Google+ can offer your business and the best ways to get started.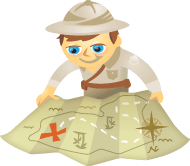 Are you thinking of using Google+?
This article will explain why Google+ should be considered and show you how to get started.
Why Google+?
Google+ has quickly become a rival social network to Facebook.
People who like Google+ say they like the clean, non-cluttered presentation of their information. They like how easy Google makes it to protect their privacy. (It may not be any less invasive than Facebook, but at least Google makes it seem easy to get back all of your information.)
Google+ has had a growth rate much faster than that of Facebook or Twitter. More importantly, where Facebook and Twitter try to get you to be on their site, many millions of people are already on Google's sites: Gmail, Google Calendar, Google Docs, Google Reader and YouTube to name a few.