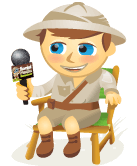 In this video I interview Jesse Stay, author of Google+ For Dummies and Facebook Application Development For Dummies.
He has a unique experience with both Facebook and Google.
Jesse shares insights behind Google+ and how it compares to Facebook. You'll discover what Google is doing, how Google+ is different and why Google+ is a social media powerhouse.
Be sure to check out the takeaways below after you watch the video.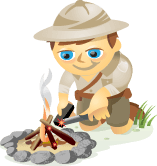 Google+ is rapidly evolving.
If you're looking for easy ways to improve your knowledge and experience with this hot new social network, keep reading.
The fast-paced development of Google+ has become a force to be reckoned with. Social media marketers and community managers will undoubtedly feel the pressure to keep up.
In this post, I'll share 20 tips and resources to help you keep learning about Google+ and ways to enhance your user experience.