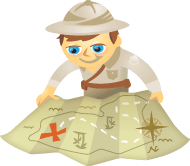 Do you want more people to show up for your next Google Hangout on Air?
Do you want a more interactive experience with your audience?
Hangouts are changing the way brands connect with audiences to share advice, interview influencers and more.
In this article you'll find 10 ways you can entice your audience to join you in real time on your next Hangout on Air.
Why a Live Audience Matters
One of the most intriguing aspects of Google Hangouts on Air is how your live audience accesses your show. Each Hangout on Air is broadcast, recorded and uploaded to YouTube. You can even share your Hangout in real time on your website.
That kind of social media integration makes Google hangouts on air the future of broadcasting. The potential for viral expansion is enormous, especially if you have a live audience talking about your content on various platforms.
But what if you're having trouble getting real-time viewers to your live Hangout event?
Use the following 10 methods to attract more attendees to your next Google Hangout on Air and every Hangout you produce thereafter.
#1: Use Consistent Branding
The power of consistent branding across platforms is unquestionable. Use a branded banner image (or theme) when you share your Google Hangout because it helps draw in viewers because they recognize you.
Chef Dennis Littley does this well with his Good Day Google+ Hangout series. His branded theme makes his updates immediately recognizable in the news stream and draws fans' attention to his weekly show.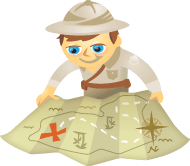 What if your business could do live video broadcasts to unlimited viewers–instantly and for free?
Want to share your screen and slides, no problem.  Need it to be super easy?
This is all possible with using the free Google+ Hangouts On Air!
You've probably already heard about Google+ Hangouts, which allow you to video chat with up to 9 different people at once.
And you may have heard of Google+ Hangouts On Air, which lets you broadcast to an unlimited audience.  But this cool feature was previously only available to a select number of bigger businesses.

Watch this quick video to see it in action…
Well, Google+ recently announced the rollout of Hangouts On Air to everyone worldwide. This is great news for marketers looking for a free and easy solution to reach people via videos.
So let's talk about everything you need to know about using Google+ Hangouts On Air for your business.
First, a brief introduction…
Google+ Hangouts On Air
Hangouts On Air allow you to publicly broadcast your Hangouts on YouTube and your Google+ stream for anyone to watch.
Yep, it's like having access to your own live video show on the web—viewable to anyone in the world.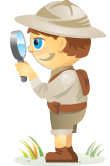 Welcome to our weekly edition of what's hot in social media news. To help you stay up-to-date with social media, here are some of the news items that caught our attention.
What's New This Week?
Google+ Hangouts On Air Now Available Worldwide: Google+ Hangouts On Air was launched last September to a limited number of broadcasters and is now rolling out to the rest of the world.  This means "you can now go live in front of a global audience." Here's a reminder of what you can do: