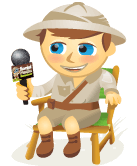 In this video I interview Jesse Stay, author of Google+ For Dummies and Facebook Application Development For Dummies.
He has a unique experience with both Facebook and Google.
Jesse shares insights behind Google+ and how it compares to Facebook. You'll discover what Google is doing, how Google+ is different and why Google+ is a social media powerhouse.
Be sure to check out the takeaways below after you watch the video.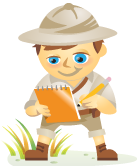 I interviewed Jesse Stay, author of the brand-new book Google+ for Dummies, Portable Edition. Jesse has also written three more books about Facebook, including Facebook Application Development for Dummies.
In this interview we talked about Google+, why it's different and what it means to businesses. We also talked about the mobile side of Google+, where Google might be headed and much more.
Mike: Jesse, let's start with why Google+? What makes it unique? Why should people consider it when they've already got Facebook accounts and Twitter accounts and LinkedIn and beyond?