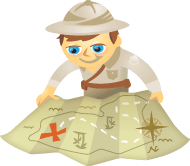 Are you wondering how to best use Google+ to enhance your marketing?
Google+ is quickly becoming an essential part of any business's social media strategy.
It boasts a cool 250 million users! And this number is sure to grow very quickly as Google is making a Google+ account mandatory for all Gmail users.
It's an audience marketers cannot ignore.
Google+ also plays a major role in search engine optimization (SEO) by making it easier for marketers to show up in search results—yet another reason to include Google+ in your social media strategy.
Here are five simple ways to give your business an almost immediate boost using Google+.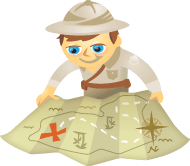 Google+ Events is yet another way Google+ is competing with Facebook, representing a new opportunity for marketers.
Most marketers and businesses have been using Facebook Events to promote everything from webinars to company fundraising events within their Facebook community.
Now, Google+ has a competing service with new bells and whistles.
Google's Benefits for Better Business Events
Your ever-expanding Google+ community will benefit from these cool new features that make scheduling, sharing and finding your company's events easier than ever before.
Full integration with Google Calendar—users can view and respond to your events on Google Calendar.
Real-time Event Photo Stream—all attendees can contribute directly to one shared photo collection.
Mobile Integration—Party Mode allows guests to snap and share photos in real time from their phones.
Easy Email Reminders—automated reminders are sent out to your confirmed guest list, along with an update that the event is starting.
Events On Air—allows your event to go public. Anyone can find the event page of a public event, view and upload photos, share the event with friends and make comments.
Hangout Integration—easily schedule and host virtual meetings and events that can be accessed via a laptop or smartphone by up to 10 guests.
Event Analytics—gain insight into offsite activities that involve your Google+ Event via Google's Social Reporting Tool.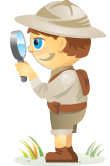 Welcome to our weekly edition of what's hot in social media news. To help you stay up-to-date with social media, here are some of the news items that caught our attention.
What's New This Week?
Google Introduces Google+ Events: Google+ Events are "for all the moments that matter—before, during and after." Google+ Events will sync with Calendar integration. You can also share photos in real time with Party Mode, and after the event you can see everyone's pictures in one place in chronological order and with comments.