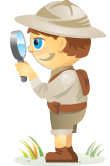 Welcome to our weekly edition of what's hot in social media news. To help you stay up to date with social media, here are some of the news items that caught our attention.
What's New This Week?
Google+ Expands Availability of Custom URLs: "If your profile meets the following criteria, you'll now be able to claim a custom URL: has a profile photo, has at least 10 followers and has an account that's at least 30 days old."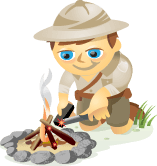 Are you struggling to figure out how to market your business with Google+? Looking for some tips and ideas? You've come to the right place.
We asked 12 experienced social media professionals to share their best tips on Google+ for business with you.
Here are 12 ways you can use Google+ to promote and market your business.
#1: Personalize your page URL
Carly Simon's 70's hit "You're So Vain" gave vanity a bad name. But using a so-called "vanity URL" can be a smart move when it comes to your online presence.
While Facebook allows page owners to create vanity URLs of the structure facebook.com/YourName, Google does not currently do the same.
By default, Google+ page URLs look like this: https://plus.google.com/103145815507039304597/posts. It seems likely that at some point Google will allow for personalized page URLs, but until they do, there is a service that can help.