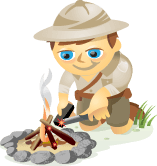 Are you looking for Google+ apps and resources to enhance your marketing?
This article reveals five categories of tools and apps you can employ to greatly enhance your Google+ experience.
Check this out: Thirty-six percent of brands on Google+ have seen a 100% increase in circle size in less than 3 months, according to a recent study by Simply Measured.
This is a stunning metric when one considers that there's no Google+ advertising platform to fuel campaigns. Brands are forced to use great content to engage and can't "pay to play" by using sponsored stories or other advertising gimmicks.
A Bad Workman Blames His Tools
With this spike in activity, developers are scrambling to create tools to help businesses of all sizes manage, integrate and promote their Google+ communities. Below I've outlined some great tools to help businesses manage Google+. I'm sure this list is just the start of many innovative tools that will be created to help communities thrive on Google's social network.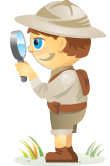 Welcome to our weekly edition of what's hot in social media news. To help you stay up-to-date with social media, here are some of the news items that caught our attention.
What's New This Week?
Google+ Introduces New Features: Check out what's new on Google+:
What's Hot: this allows you to easily find interesting and unexpected content.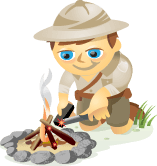 Google Buzz is important, not because it's the next big thing, but because it's from Google and is bolted onto one of the world's biggest email services, Google's Gmail.
When a service launches with millions of users right out of the gate, we need to take notice. That said, it's still the early days for Google Buzz. It might be a bit premature to be jumping on this bandwagon with both feet. So what should you do?
In this article I'll reveal what you need to know about Google Buzz.
The good news is Google Buzz is not particularly complicated or new. Google has used the most basic features from other popular platforms: friends and status updates.
You can post short messages, comment and "like" other people's messages, plus share links and photographs. All familiar stuff. Your initial friends will be from your Gmail address book and you can find other people with the usual searches for email address and name.