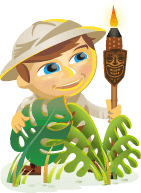 Do you want to know if your content and social activities are supporting your business?
Are you wondering how you can use Google Analytics to track your progress?
To learn how to use Google Analytics to help make smart marketing decisions, I interview Andy Crestodina for this episode of the Social Media Marketing podcast.
More About This Show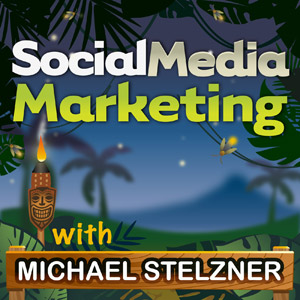 The Social Media Marketing podcast is a show from Social Media Examiner.
It's designed to help busy marketers and business owners discover what works with social media marketing.
The show format is on-demand talk radio (also known as podcasting).
In this episode, I interview Andy Crestodina, author of Content Chemistry and co-founder of Orbit Media (a Chicago-based web design agency). Andy has also written for Social Media Examiner and he's a Google Analytics expert.
Andy shares how to use Google Analytics to help you make informed marketing choices.
You'll discover why analytics are so important to your business success and step-by-step instructions on how to get started.
Share your feedback, read the show notes and get the links mentioned in this episode below!
Listen Now
Listen now: Play in new window | Download | Embed
Subscribe: iTunes | Android | RSS
You can also subscribe via
iTunes
,
RSS
,
Stitcher
,
SoundCloud
or
Blackberry
.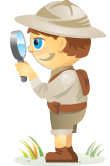 Could "ethical" bribery be setting your business up for failure?
If your company's social media interactions revolve around advance announcements of sales, special offers and insider-only promo codes – to the point where receiving these things is the primary motivation for your fans and followers – then you're essentially bribing customers to stay.
In this case, social media merely provides a pleasant, whitewashed cover for the bribery.
Thus, the very activities you're hoping will improve your relationship with customers might well be actually hurting your reputation with them, making those customers less likely to pay your full price without balking.
This article will reveal four ways to build customer loyalty without bribery.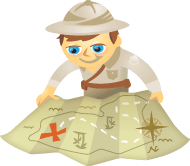 One of the major objections I hear about social media is about time.
Do any of these sound familiar? "Who has time?" "You expect me to do all this on top of my normal duties?" "How do you fit everything in?" … and so on.
I am not going to lie to you. Social media does take time. In fact, time is going to be one of your major hidden costs of doing business on the Internet.  And for some of us, that time could be wasted if we are not careful.
You need to watch where your time goes to ensure you're spending it efficiently and with the desired impact.  Here are five tips to help you.