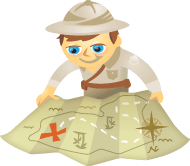 How do you measure and manage your social media marketing?
Most marketers and website owners are familiar with the classic Peter Drucker phrase, "What gets measured, gets managed."
So, how do you know what to measure to get the most out of your social media marketing for your business?
Here's what you need to measure to know how well your social campaigns are performing.
Metric #1: Share of Voice
You may already be tracking the brand mentions on social media websites, as well as whether those mentions are positive, negative or neutral. And this gives you some useful feedback about your social outreach efforts.
But how would you to know how your company is doing compared to the available market?
You can take things to the next level when you measure the share of voice (SOV).

­­­­­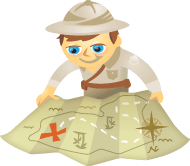 Do you have a grip on your social traffic?
Measuring your social media impact can be overwhelming.
A tried-and-true favorite social media measurement tool is Google Analytics.
Google Analytics can track the impact of social media traffic on your site, going beyond clicks, retweets and other vanity metrics.
Here's how to measure your social media traffic using Google Analytics.
#1: Identify Where Your Social Traffic Comes From
Google Analytics can help you understand the users' social networks and their physical location.
To see your social media traffic, you need to first set up an advanced segment in Google Analytics.
When you're logged into your Google Analytics account, head to Advanced Segments, +New Custom Segment, then add your social media traffic sources to the segment.
You can see this below.